It's a mountain bike…It's a beach cruiser…It's a FAT BIKE!
Several years ago it was very rare to see a fat bike out in the wild, but over time they have gained a tremendous amount of popularity. Why? Because people started to see and experience the value that they offer. Here is a list of five benefits of owning a fat bike.
1. Brings Out The Adventure In You
Fat bikes will allow you to seek your adventure. The large tires provide increased balance and control giving you the confidence to be more adventurous.

A fat bike is a go anywhere bike. They will not only give you a great experience in the snow, but they also allow you to seek out epic adventures from sandy rocky shorelines to muddy backwoods trails.

*On average, fat bike owners ride 76 times per year, that is double the amount that they expect to ride before they purchase a fat bike! 

*Source: singletracks.com
2. Fun
Fat Bikes are pure FUN!

Almost everyone that test rides one comes back with a smile on their face.

For the people that haven't been on a fat bike before, it's the same experience that you had when you first learned how to ride a bike as a kid.

They can be ridden both enjoyably fast or slow. Whether you want to whip around the corners or just enjoy a leisurely ride, fat bikes bring the fun back to biking.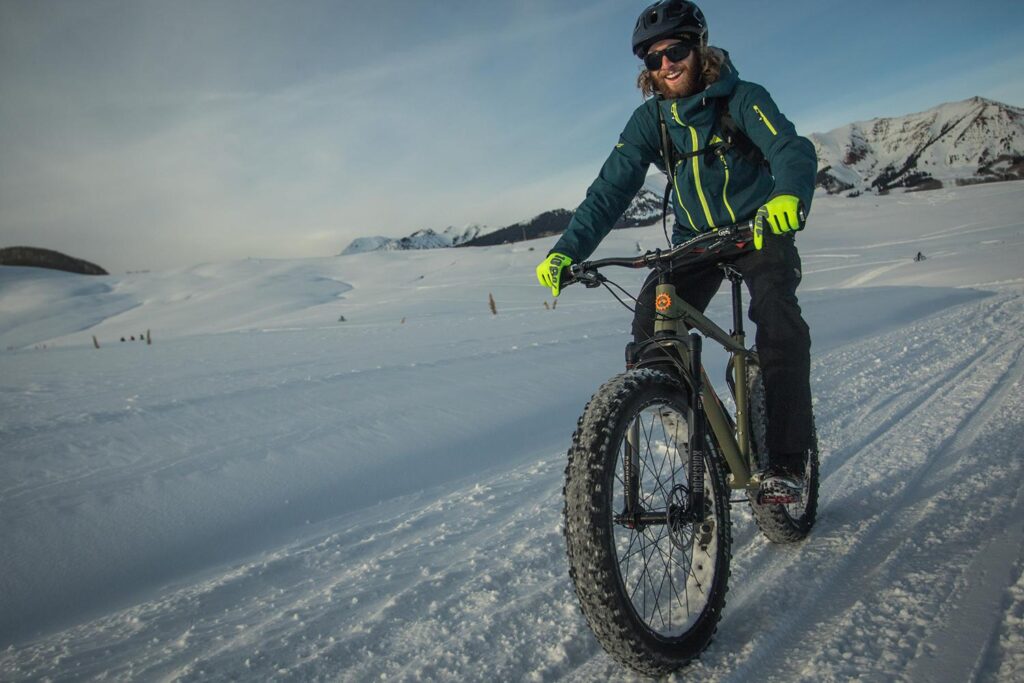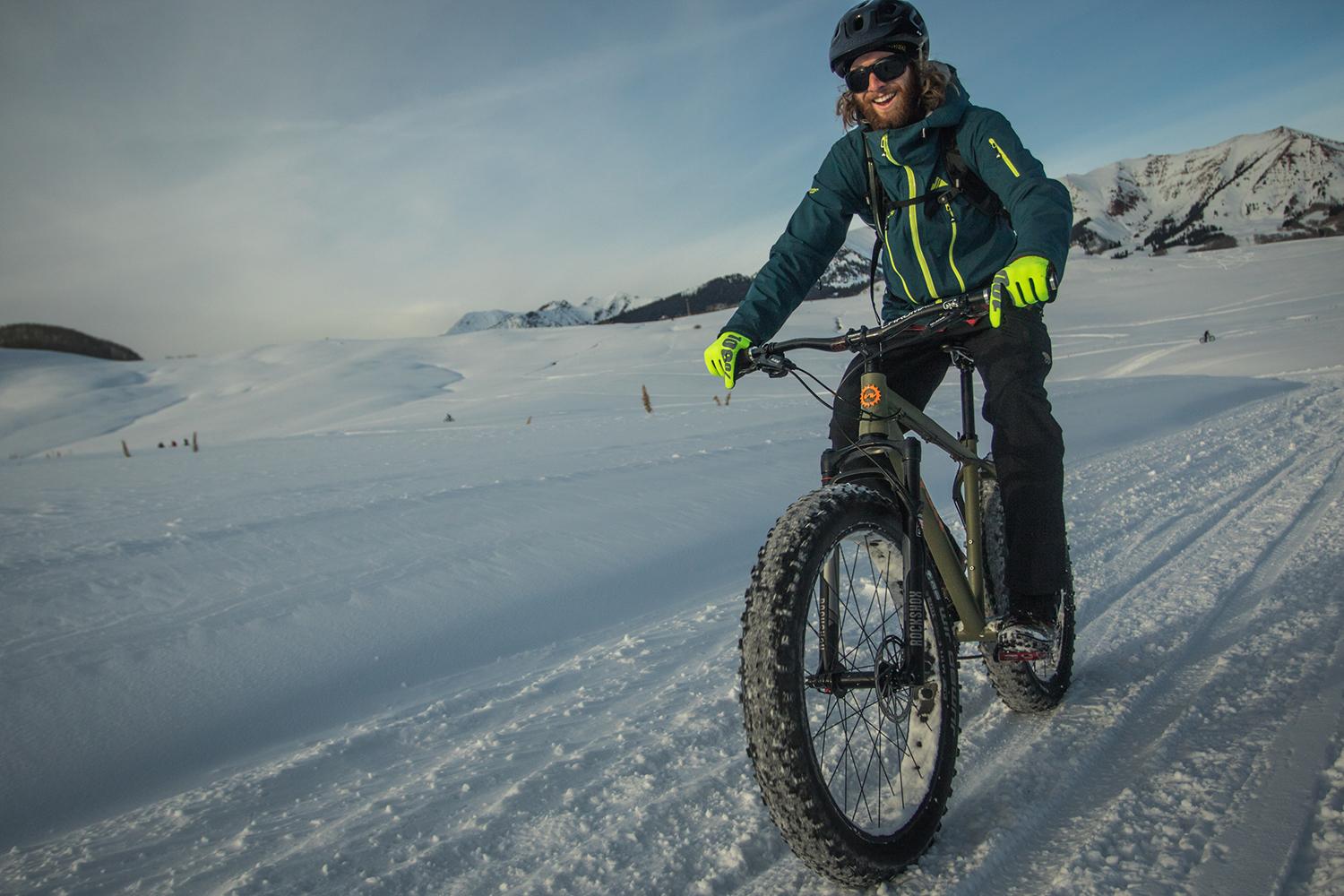 3. Comfortable
Fat bikes are very comfortable. The large volume low pressure tires act as shock absorbers. The Driftless has the comfort of an air ride equipped semi, but with the maneuverability of a sports car.

Since the large tires absorb a lot of the vibration from riding, there is less stress on your hands and lower back.

The tire pressure can be adjusted from 30psi all the way down to 7psi, depending on the tire. This allows the rider to adjust the pressure based on riding conditions and comfort level.

The Driftless can be equipped with front suspension for additional shock absorption, but this is usually recommended if you do a lot of trail riding in the summer.
4. Easy To Ride
The most common question that we receive, by far, regarding fat bikes is, are they hard to ride? The answer is NO.

Fat bikes are surprisingly easy to ride and our customers couldn't agree more. After someone test rides a Drftless for the first time, they usually say, I was surprised at how easy it rides.

The large tires provide more balance and control, which gives a beginner rider the confidence to seek more adventure.
5. Versatile
Fat bikes were originally designed for riding over snow in Alaska, but advancements in frame designs and parts have allowed them to be an all season bike. Fat bike frame designs started to become more like mountain bikes allowing people to ride their fat bike on the trails in summer and keep up with their friends on regular mountain bikes..

The big tires give fat bikes the ability to ride on snow, sand, mud, dirt, gravel, rocks, pavement, and molten lava. (Just kidding about the latter…seeing if you are still paying attention).

Summer trail riding on a fat bike is becoming very common and there are even fat bike specific races during the summer.

The majority of Wyatt Driftless owners ride their bike year round, replacing their mountain bike and/or commuter bike.

Most fat bikes, including the Driftless, are compatible with 3 different tire sizes.

26″ x 4″ Tires

27.5″ x 3″ (Also known as 27.5+ and requires a 27.5 wheelset)

29″ x 2.4″ (Requires a 29er wheelset)
Customer Testimonial
[us_testimonial author="Caryn" company="La Crosse, WI – 8/26/15″ img="3408″]
I was looking around for a bike to ride in winter weather and everyone told me to look at your WYATT website and I was excited to see you can customize your own bike. This was the best feature to get exactly what I want. I got my bike in May and I have been riding it all summer and cant wait until winter weather. Here I come! Now to get some winter riding shoes so I stay warm! My bike is more than I expected and I LOVE IT! I tell everyone to check out the website and build your own bike. Thank you WYATT!
[/us_testimonial]