[cl-review quote=""These tires feel like a monster truck", I remember thinking to myself on my first ride this week with the new Shimano and Maxxis rebuild kit. Corners were ever more pin-able, holding my speed and maintaining supreme grip. Braking and shifting was as crispy as it's ever been on the Driftless. I have always been a Shimano fan, and you should be too. " author="Riley Seebeck" occupation="Wyatt Ambassador" source="url:http%3A%2F%2Fwyattbikes.com%2Friders%2Friley-seebeck%2F|||" type="quote" layout="clean" italic="1″]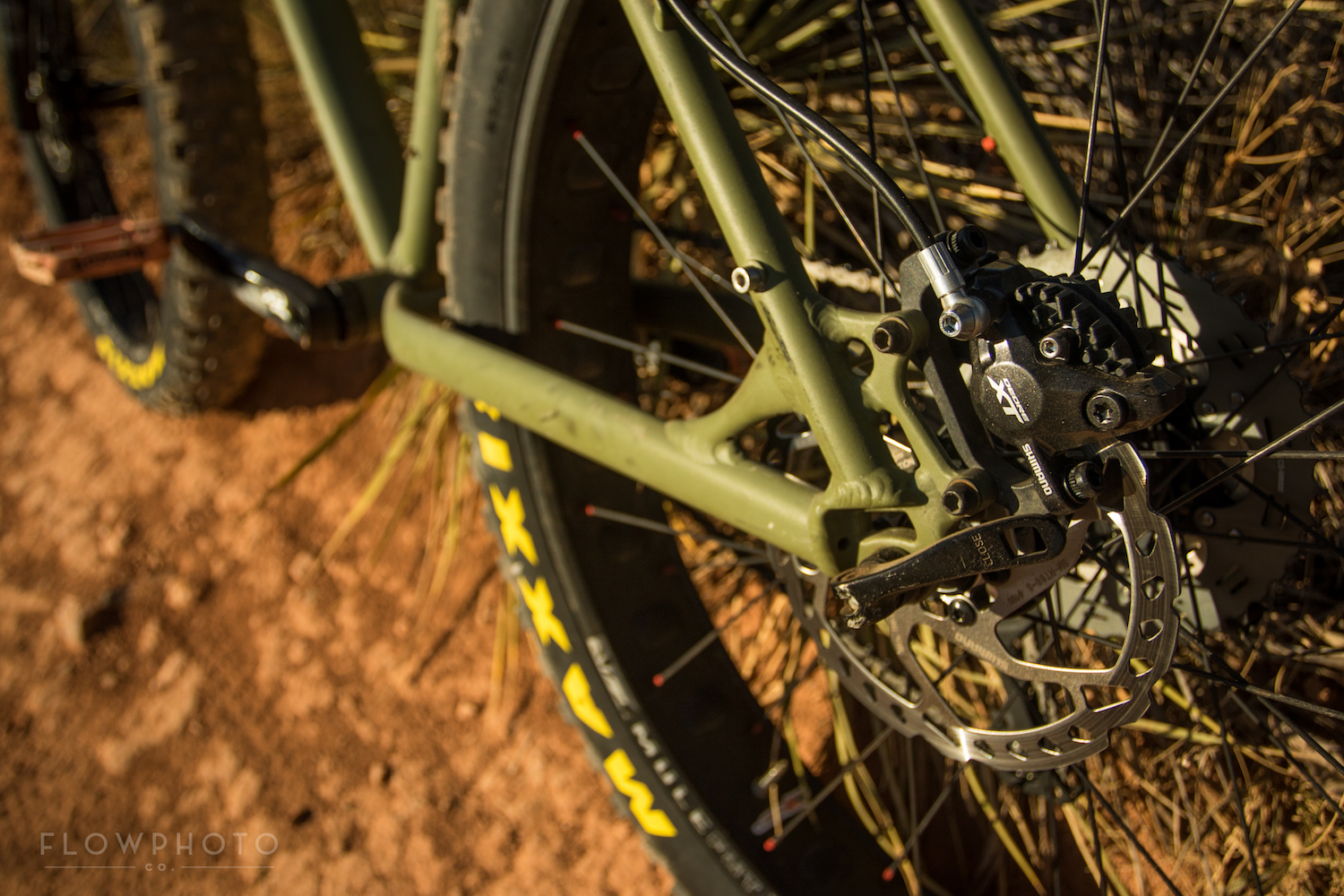 Shimano has always been a reliable, "working man" componentry in my eyes. With an easy, simple bleed process for the brakes and literally no longer than 5 minute tune for the derailleur shifting, these components easily made it on the top of my list. Although they don't just sell me on the self-maintenance aspect, the XT brakes are a precise, close, feather-to-engage point brake system. I have never caught myself mashing on them until my finger bleeds like SRAM often feels with a constant feathering sensation. 160mm rotors help slow these fat tires down while the Minion FBR's added about 1lb to each tire.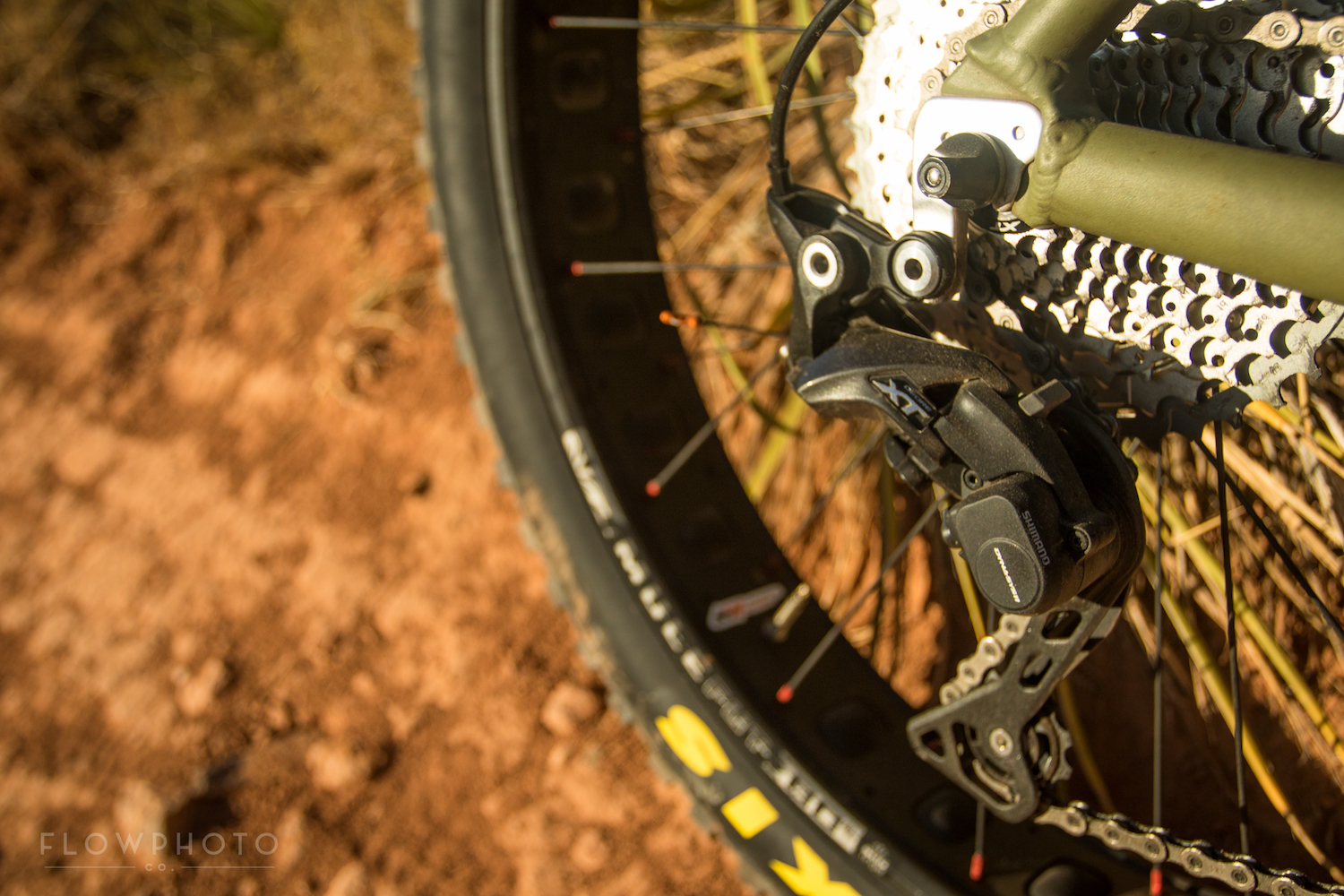 Again, being able to work on your own bike instills the freedom and relationship you build with your bike. The XT group set is such an easy, simple, tuneable system that allows you to do exactly this. With only a couple minute tune up, the XT is ready to go and stays ready to go almost all season. With constant, even, poppy pressure from the shifter, to the snappy, crisp shift from tooth to tooth, this is the only shifting system I will ever run. Shimano now comes with a clutch that prevents chain slap from garring up your chainstay by keeping the lower jockey wheel stationary.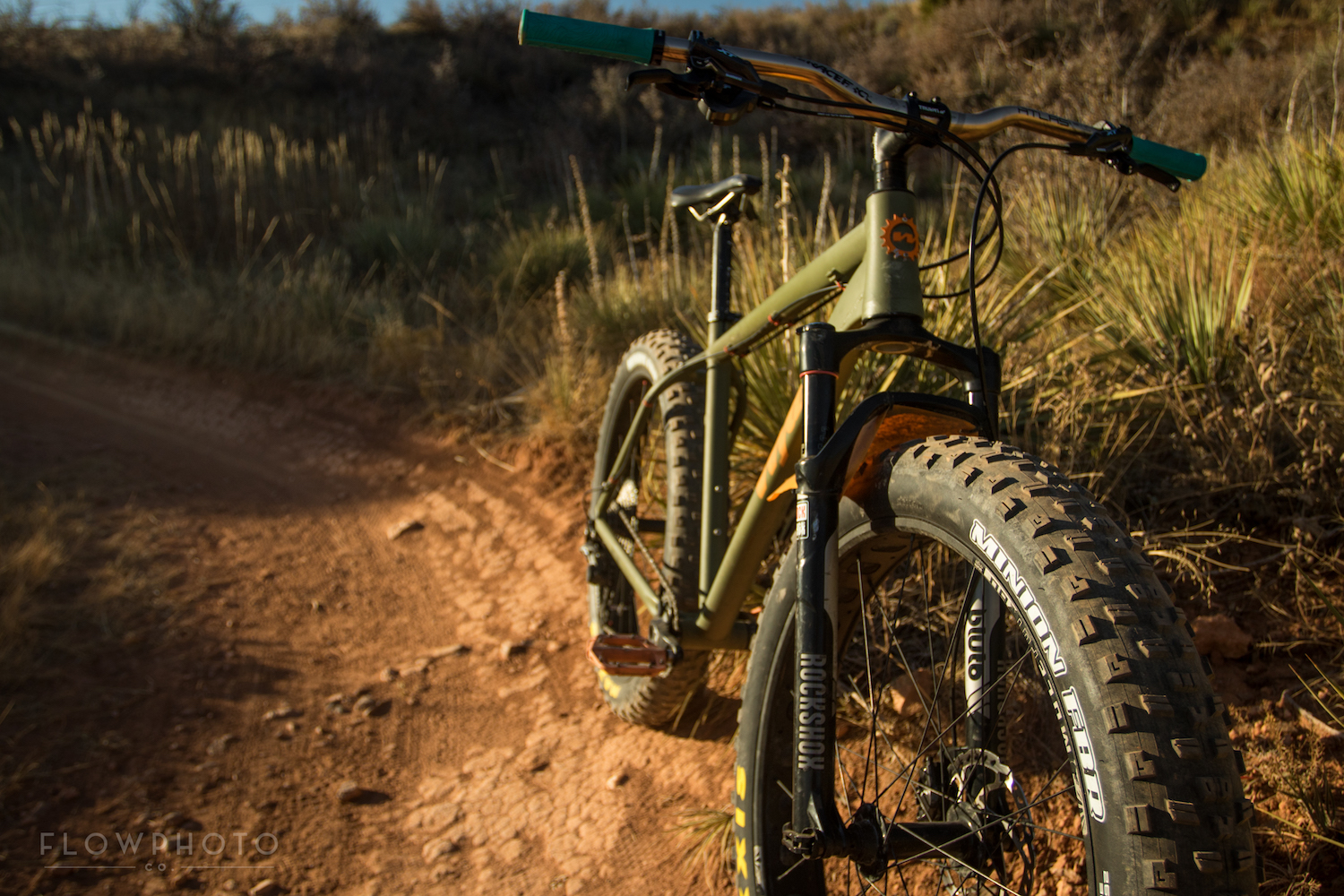 I have always been a huge fan of the Maxxis line as well, of course! Always built with the burliest rubber, these tires provide the most grip in rocky, gnarly terrain while still keeping a good rolling speed. In the corners, the Minions keep you leanin' and accelerating out of the turn no matter how fat your tires might be. If you're planning on saving weight, these might not be the tire for you. Adding about 1 lb from the Schwalbe Jumbo Jims I had on before, the Minions make up for every single ounce of durability and grip.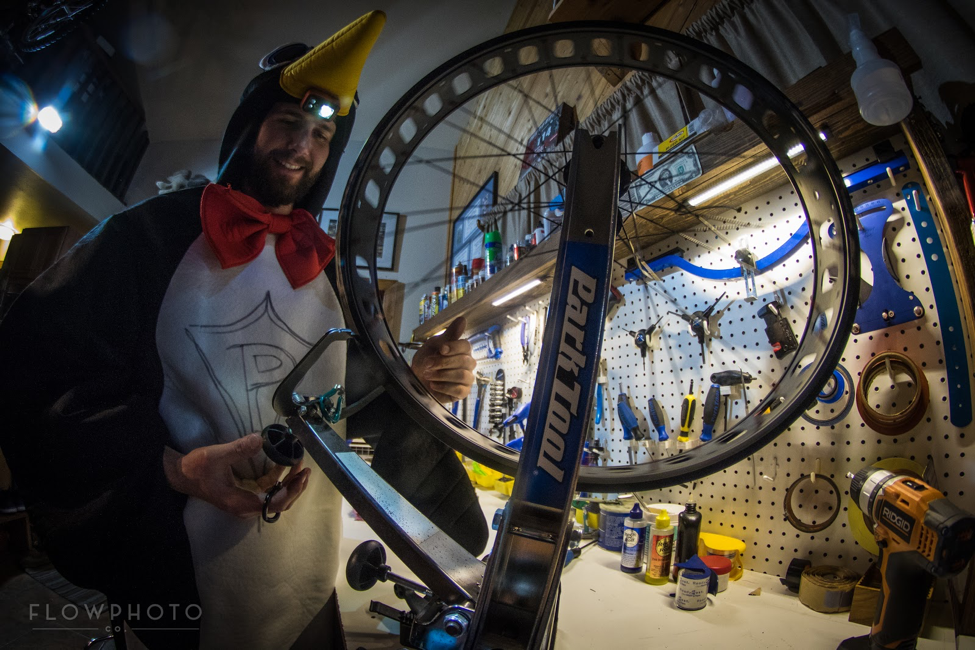 The penguin rebuilt the fatties rear wheel, swapping the hub to Shimano and adding some steez. Sharing the beliefs a like for a full custom build option.