Description
OneRack Adjustable Cargo Rack
The Wren OneRack adjustable cargo rack is the only rack that you'll ever need as it adjusts to fit bikes with 26" to 29" wheels and 1" – 5" wide tires. It is made from powder coated, 6061-T6 aluminum for strength, corrosion resistance, and weight savings. OneRack comes with an assortment of bolts and spacers to ensure a proper fit on most any frame, even with disc brakes.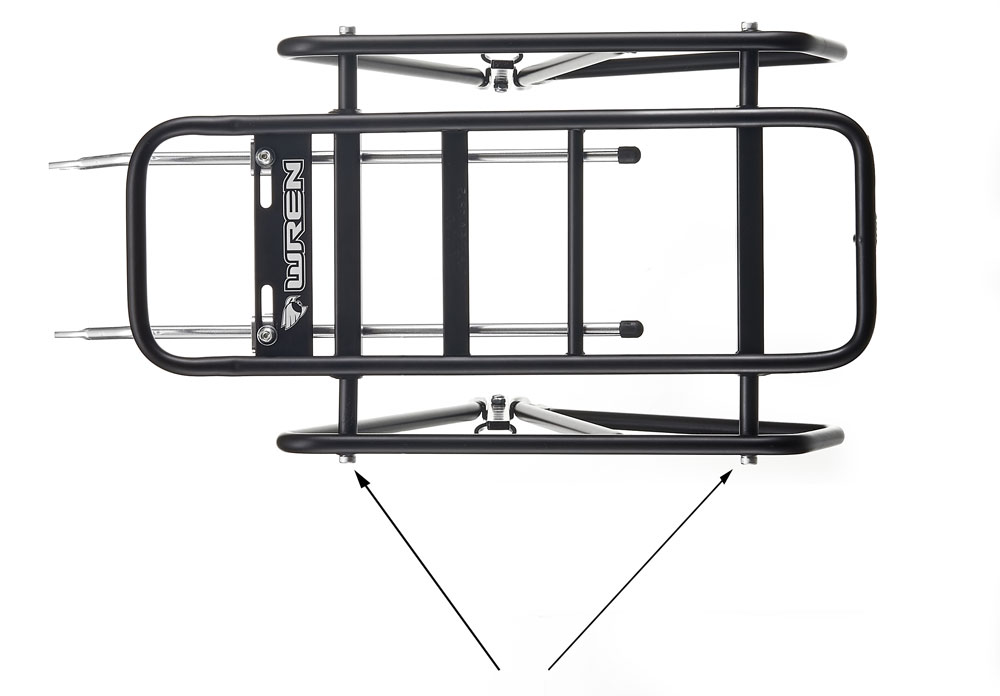 Cam action bolts thread into the top plate and allow the side struts to expand out and lock in place. The cam action provides a complete range of adjustment to get the fit just right. As the rack expands, the cross members expand as well giving you a fully supported top surface. OneRack expands to fit tires 1" to 5" wide.
Fits: Tires 1" to 5" and wheels 26" to 29"
Material: AL6061 T6, powder coated
Weight: 736 grams / 26 ounces
Capacity: 25 Kg / 55 pounds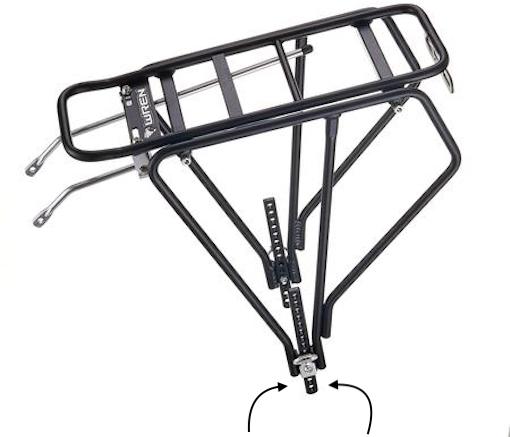 Extension tabs on the OneRack are adjustable to fit wheels from 26" to 29". Supplied bolts thread into the eyelets on the dropouts. The extension tabs also have fittings for attaching straps to hold your load.
Bikes equipped with eyelets on the seat stays can use the supplied fitting bars for additional support.