Wyatt Bicycles designs and manufactures high-end mountain bikes and fat bikes in the USA. We believe that as an American bike brand, we have the responsibility to actually make our products in the USA and support the American economy and workforce. Our approach to owning the entire manufacturing process allows us to innovate faster, offer endless customization options, and make incredible bikes at competitive prices.
Fat Bike – Large oversized tires that allow you to ride over any type of terrain, from snow to sand and everything in between.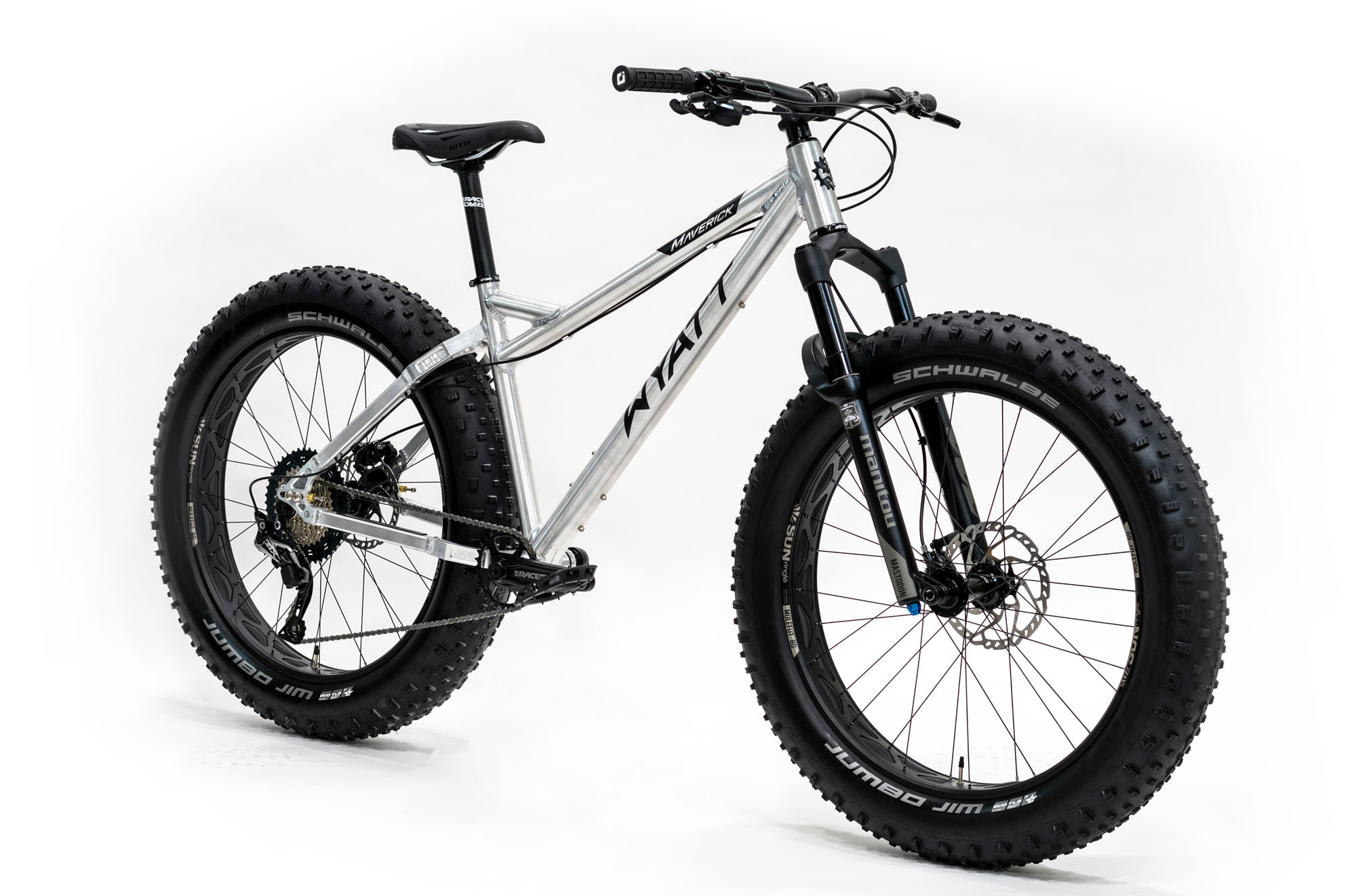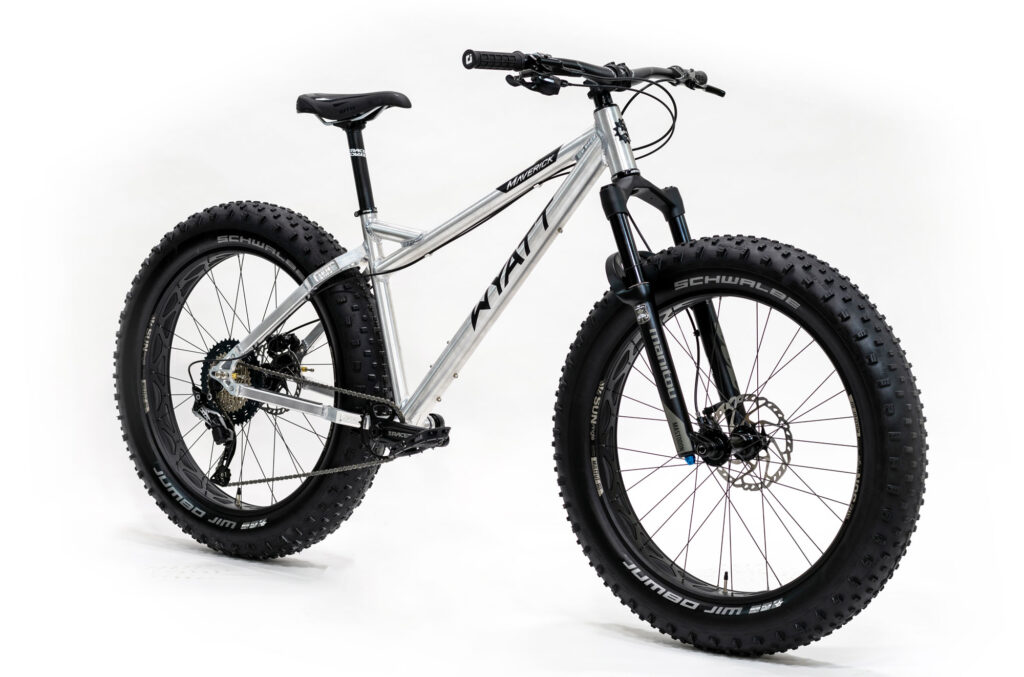 Hardtail Trail Bike – Narrower tires than the fat bike, but more maneuverable, faster, and better for trail riding, bike parks, and bikepacking trips.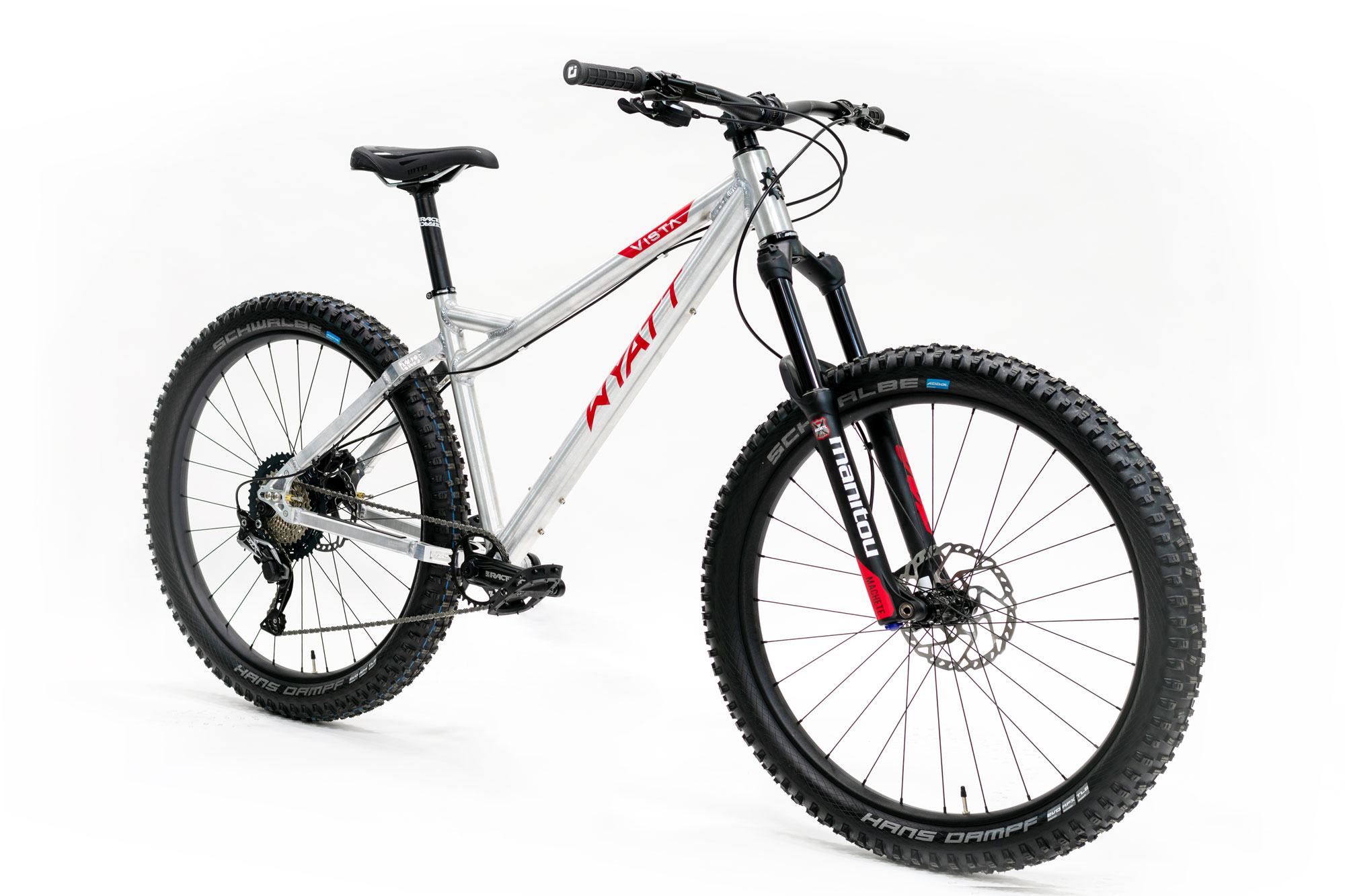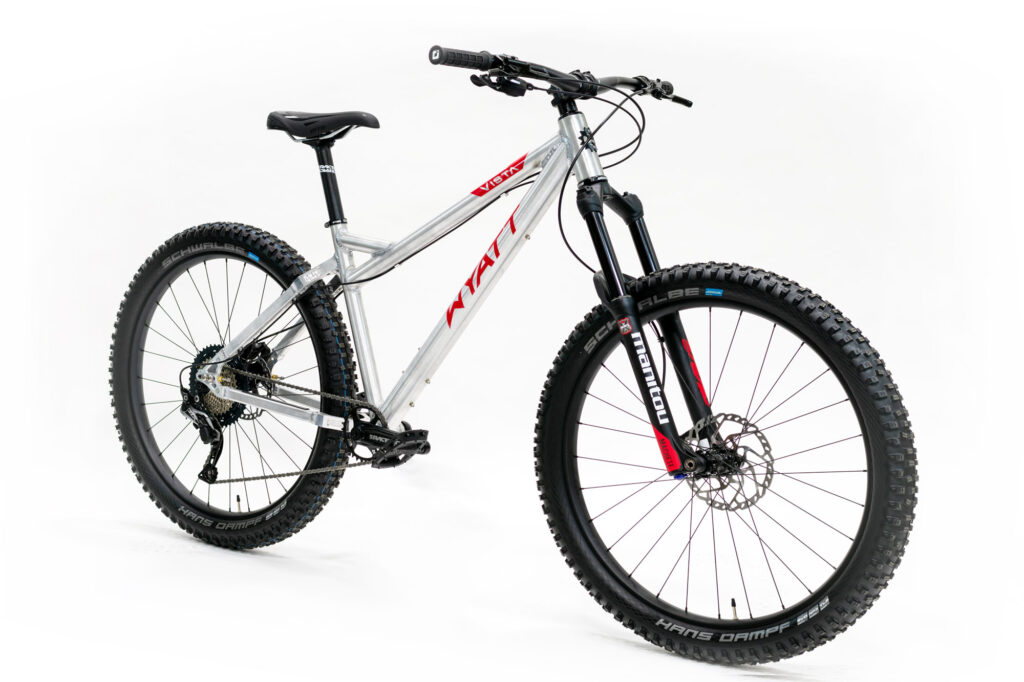 Buy and Ride with confidence
We score 5.00 out of 5 based on 129 reviews
Awesome bike!
"Wyatt and his team did a great job. The design and build quality are exceptional. I upgraded to the Paul Klamper brakes not because I needed them but because I wanted another great American made product. Vote with your dollars and support American manufacturers and small businesses." – Brian
Absolutely thrilled small rider here!
"My husband got one two years ago and I have coveted it ever since. I could feel the difference between well-known brand rentals and his Wyatt, and this spring I finally ordered my own. I did my first big ride yesterday and I was blown away! The small fits me perfectly (I'm 5'4″) and the beautiful craftsmanship translates into a fun and responsive ride. I am so excited to get back out there!" – Elise G.
Wyatt Vista in Fruita, Colorado
This is by far the best bike I've had. Being made in USA is the best. More companies should be more like this one. this rides as good as it looks. The people working at Wyatt bicycles are great as well. I'm so glad I have one of there bikes and could be part of this. I can't say enuf about how impressed I am with the Wyatt Vista and there company. Great job. So cool. – Wade Erwin
From start to finish, our bike frames are 100% Made in the USA